The Marriage & Motherhood Podcast: Overcoming Overgiving with Suzanne Culberg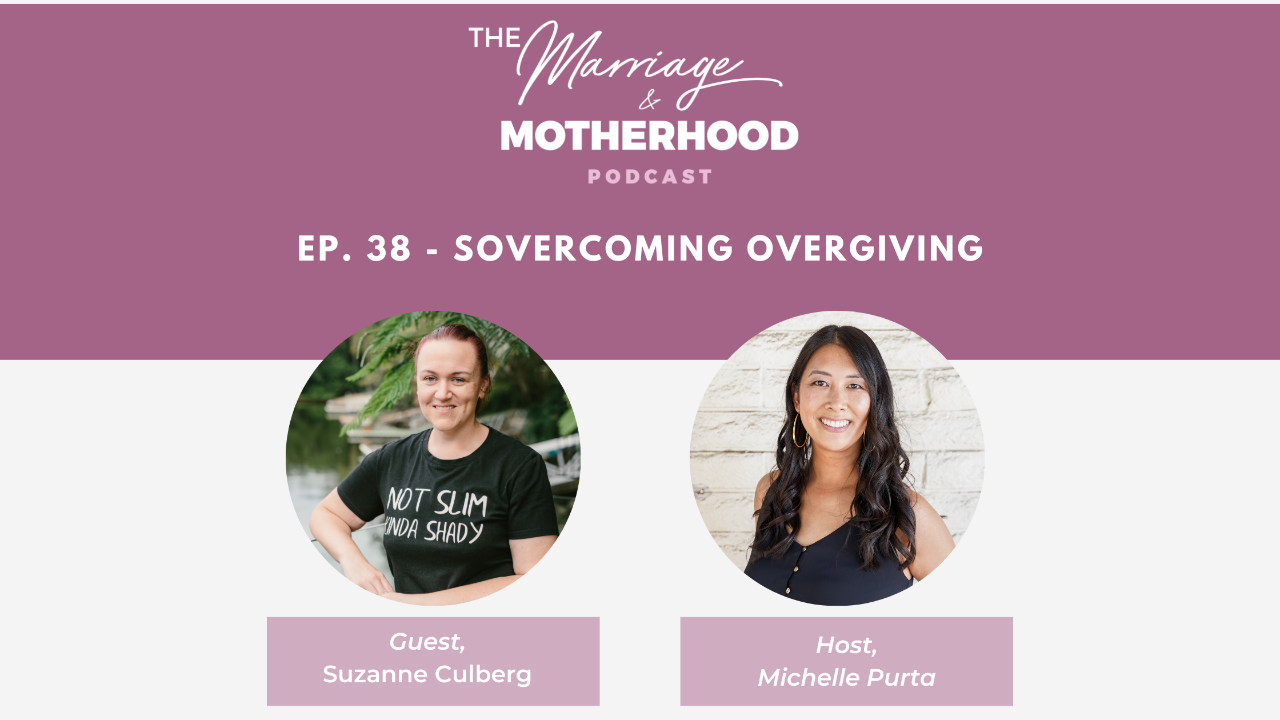 As a mom, do you feel like you're constantly feeling depleted, overwhelmed and burned out from giving everyone else what they need?
If there's something all moms agree on, it's the lack of support we receive to help us get through the overwhelm in motherhood.
In this week's episode of The Marriage & Motherhood Podcast, I interviewed Suzanne Culberg.
Suzanne Culberg is an author and coach who helps over-givers and people pleasers learn to set boundaries and say 'No' without feeling like a bitch. Suzanne is known for her straight-talking and her wacky t-shirts. She lives in Sydney, Australia with her husband and 2 awesome children.
In this interview, Suzanne shares:
Why women tend to overgive after becoming a mom

The link between overgiving and overconsuming

Why it's hard for us to say yes to ourselves

How you can establish boundaries in your life without feeling selfish



Listen here and remember to subscribe, leave a review, and share it if you loved this episode! 💗
For more resources on how to have a happy and successful marriage, head on over to www.michellepurta.com and subscribe!