The Marriage & Motherhood Podcast: Time Management Tips for Moms with Marisa Lonic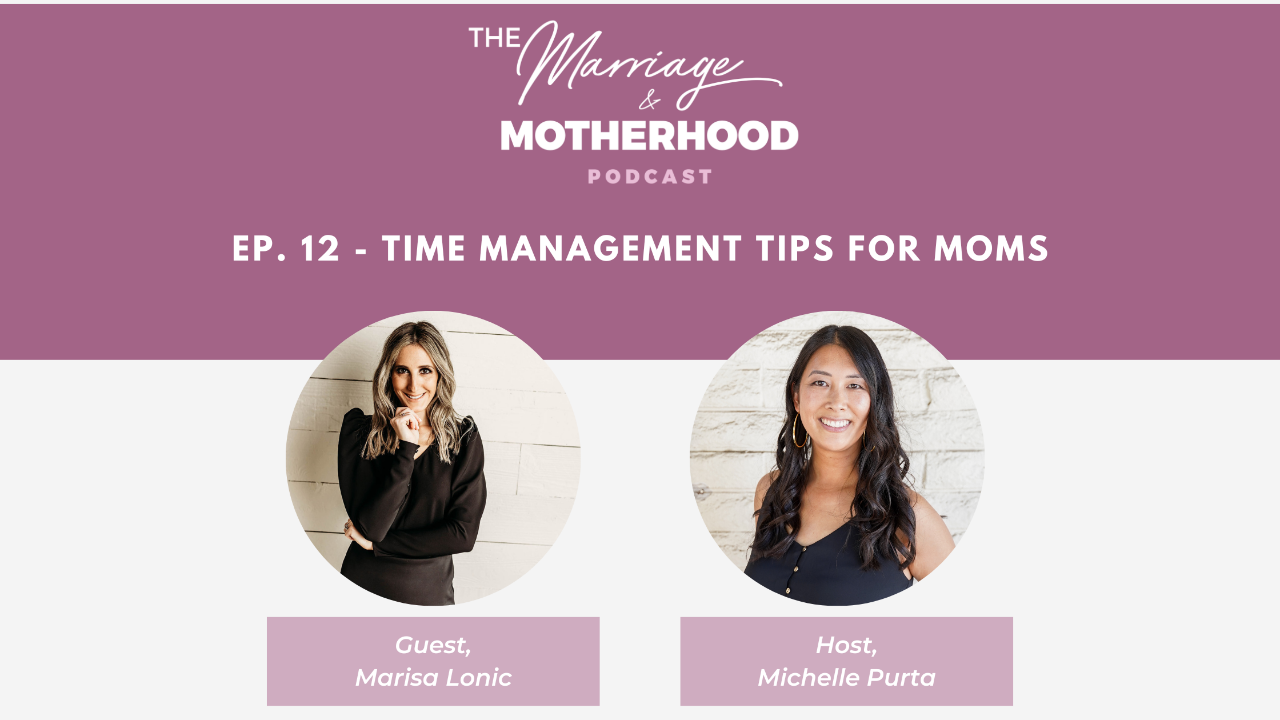 Has motherhood been nothing but overwhelm and burnout for you?

Listen to learn what small changes you can make so you can get some of your time and energy back!
In this week's episode of The Marriage & Motherhood Podcast, I interviewed Marisa Lonic from Mama Work It.
Marisa Lonic is a keynote speaker, life & business coach, 3x author, top-rated podcast host and the founder of Mama Work It. She helps busy women juggling mom life, work life, wife life, fill in the blank life go from overwhelmed to empowered. When she's not helping moms slay the day, you can find her cooking, running (ok fine - walking/running), and hanging out with the five amazing guys she calls family.
In this interview, Marisa shares:
Listen here and remember to subscribe, leave a review, and share it if you loved this episode! 💗
For more resources on how to have a happy and successful marriage, head on over to www.michellepurta.com and subscribe!